Welcome to Christian Life Ministries website. We hope that you enjoy the content of this site. Christian Life Ministries is a non-denominational Christian church in Perth, WA. If you are not regularly attending a place of worship in Perth churches, we invite you to come and share with us each week.
Our church services include praise and worship, prayer and holy communion, followed by the preaching of God's Word. We invite you to stay after the service for some refreshments and take the opportunity enjoy the friendly atmosphere and meet other Christians. Pastor Robert looks forward to meeting you.
"Go into all the world and preach the good news to all creation."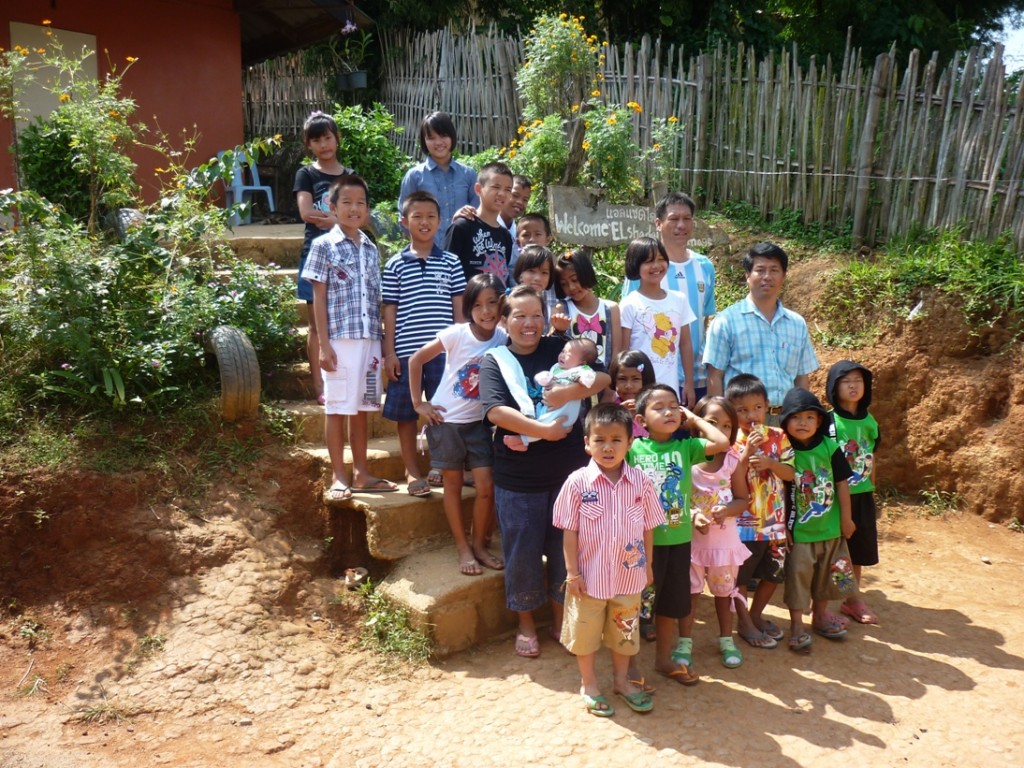 Hilltribe Orphans Mission in Chiangrai, Thailand.
   
Services: 10:30am every Sunday morning.
Scarborough Community Centre
173 Gildercliffe Street, Scarborough, WA, 6019
Christian Life Ministries is a non-profit, charitable organisation and Christian church in Perth, WA. Christian Life Ministries is listed in the Yellow Pages under churches in Perth Metro WA. We are also listed with True Local under the churches of Scarborough, WA. Christian Life Ministries is a church that serves the beautiful beach community of Scarborough and reaches out to the greater metropolitan area of Perth, WA. Christian Life Ministries is also a church in Perth that reaches beyond the borders of Australia with the primary objective of engaging in foreign missions for the cause of Christ. Christian Life Ministries is one of the many churches in Perth endeavouring to fulfil the great commission to reach the lost for Christ. If you are a visitor to Western Australia and would like to visit a church in Perth, or, you are migrating to Western Australia and you are searching for a church in Perth to become your home church, you are most welcome to join us.
Russia warns West it may change its stance on Iran
[19th March 2014]
U.S.-Russian tensions over Ukraine spilled over into nuclear talks with Iran Wednesday, with Moscow's chief envoy at the negotiations warning that his country may take "retaliatory measures" that could hurt attempts to persuade Tehran to cut back on programs that could make atomic arms.  [Read more:]
Kenyan church attack leaves four worshippers dead and 17 injured
[23rd March 2014]
Two gunmen shot indiscriminately at worshippers then fled, amid heightened warnings of extremist violence in major Kenyan cities.
At least four people were killed when two gunmen burst into a crowded church and opened fired on worshippers near the Kenyan port of Mombasa. The attack, which left about 17 wounded, came despite increased security in Kenyan cities amid heightened warnings of extremist violence.  [Read more:]
Netanyahu orders IDF to prepare for possible strike on Iran during 2014
[19th March 2014]
Despite talks between Iran and West, senior officers tell MKs 10b shekels ($2.9b) allocated to IDF to prepare for possible attack. Prime Minister Benjamin Netanyahu and Defense Minister Moshe Ya'alon have ordered the army to continue preparing for a possible military strike on Iran's nuclear facilities at a cost of at least 10 billion shekels ($2.89 billion) this year, despite the talks between Iran and the West, according to recent statements by senior military officers.  [Read more:]
Vatican in the framework of Kerry's Peace Deal…
[20th March 2014]
TEL AVIV – In recent weeks, representatives for the Obama administration have held meetings with a senior politician here in which the U.S. delegates brought up the possibility of replacing Benjamin Netanyahu as prime minister, according to an informed Jerusalem diplomatic source.  [Read more:] 
Australian Christian Churches in Perth: