Missions

The kingdom of Thailand, formerly known as Siam, About 75% of the population is ethnically Thai, 14% is of Chinese origin, and 3% is ethnically Malay; the rest belong to minority groups including Mons, Khmers and various hill tribes.
The country's official language is Thai. The primary religion is Buddhism, which is practiced by around 95% of all Thais. The earliest civilization in the country of Thailand is believed to been that of the Mons in central Thailand, who brought a Buddhist culture from the Indian subcontinent.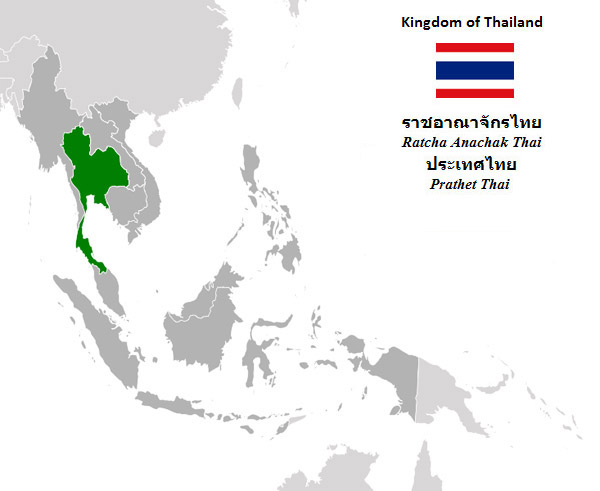 The Burmese invaded Siam in the 16th and 18th centuries capturing Chiang Mai and destroying Ayutthaya. The Thais expelled the Burmese and moved their capitol to Thonburi. In 1782, the current Chakri dynasty was founded by King Rama 1 and the capital was moved across the river to Bangkok. The 20th century brought great change to Thailand. In 1932, a peaceful coup converted the country into a constitutional monarchy and in 1939 Siam became Thailand.
Thailand shares borders with Malaysia, Myanmar (Burma), Laos and Cambodia. The country is divided into four main zones: the fertile, central plains of Cho Phraya River; the poorer region of the high north eastern plateau; the fertile valley and the mountains of northern Thailand; and the rainforested southern peninsular. The highest peak is 2596m Doi Inthanon in Chiang Mai province.
The Hill Tribe Orphanage
A local Thai man and his wife, started this project in 2005 out of love and concern for the underprivileged orphans in the mountain villages. They put their faith and trust in God.
"My family had to take care of children in our small house in small area along the past 6 years by always keeping the faith in God. With the economic crisis, my family and I have big problem to take care of project children which increase the number."
"Train up a child in the way he should go, and when he is old, he will not depart from it."
(Proverbs 22:6)
Project Goals
The objectives of the project were to provide support and protection to Hill tribe orphans through love, care, education and giving them an opportunity for a new life and good future. The aim of the project is to improve the quality of life of the orphans, decreasing the social problem and burden caused by divorce, cruelty, human trafficking and HIV.
Christian Life Ministries is a christian church in Perth that is currently assisting the Hill Tribe Orphanage as a mission support project.
Acknowledgements: Reference page.